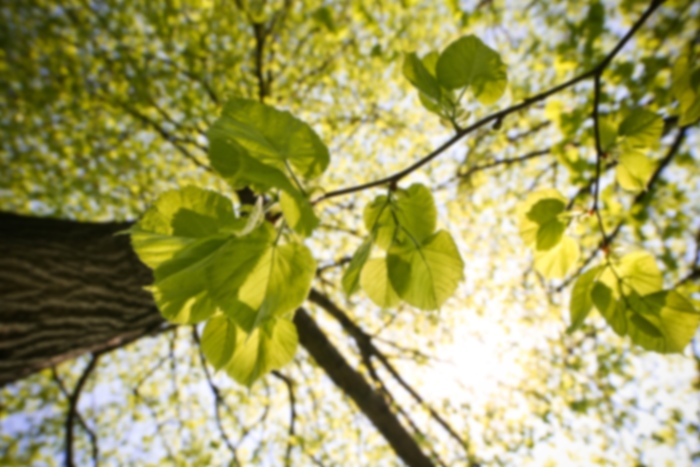 Markus Kornberg,
MD
Orthopaedic Surgery
Dr. Markus Kornberg came to Kissimmee in May 1985 after serving as the Director of The Spine Surgery Service at the Portsmouth Naval Hospital in Virginia. He received his medical degree from Tufts University in Boston, Massachusetts. In 1977 Dr. Kornberg completed a one year surgical internship at the Naval Regional Medical Center in Portsmouth. He served as the Medical Officer aboard the U.S.S. Mount Whitney from 1978-1979. During the next four years, he completed his residency in orthopaedic surgery at the Naval Regional Medical Center then traveled to the University of Miami School of Medicine where he completed a spine surgery preceptorship. Dr. Kornberg has published over two dozen manuscripts on spinal disorders. He is a diplomate of the American Board of Orthopaedic Surgery, a Fellow of the American Academy of Orthopaedic Surgeons and a member of the North American Spine Society.
Adhesive Capsulitis
Arm Fracture (incl. Elbow and Shoulder)
Back Pain
Bursitis
Carpal Tunnel Release
Carpal Tunnel Syndrome
Chronic Neck Pain
Chronic Pelvic Pain
Clavicle Fracture
Degenerative Disc Disease
Elbow Fracture and Dislocation Treatment
Enthesopathy of Hip (incl. Trochanteric Bursitis)
Foot and Ankle Fracture and Dislocation Treatment
Foot Fracture
Hand and Wrist Fracture and Dislocation Treatment
Hand Fractures
Herniated Disc Surgery
Hip Fracture & Dislocation Treatment
Internal Derangement of Knee
Intervertebral Disc Herniation
Joint Drainage
Knee Sprain
Lamina Procedures (incl. Laminectomy, Laminoplasty, Laminotomy)
Lateral and Medial Epicondylitis (Tennis and Golf Elbow)
Leg Fracture Above Knee (incl. Hip)
Leg Fracture Below Knee (Include Ankle)
Low Back Pain
Medial Collateral Ligament (MCL) Tear
Myelopathy
Myofascial Trigger Point Injection
Neuroplasty
Osteoarthritis
Osteoarthritis Of Hand Or Wrist
Osteoarthritis of Hip
Osteoarthritis of Hip and Thigh
Osteoarthritis of Knee
Osteoarthritis of Spine
Osteopenia
Patellofemoral Pain Syndrome or Knee Pain
Pathological Spine Fracture
Plantar Fasciitis
Radiculopathy (Not Due to Disc Displacement)
Rib Fracture
Rotator Cuff Tear
Sacrum Disorders
Sciatica (Not Due to Disc Displacement)
Scoliosis
Shoulder Dislocation
Shoulder Fracture And Dislocation Treatment
Shoulder Fracture Treatment
Shoulder Impingement Syndrome
Spinal Stenosis
Spine Deformities
Spine Fracture Treatment
Spine Fractures, Traumatic
Spondylitis
Spondylolisthesis
Steroid Injection
Trigger Finger
Trigger Point Injection
Aetna
Aetna Medicare Advantage - PPO
AmeriGroup
Amerigroup
Avmed
Blue Cross Blue Shield
Blue Cross Blue Shield - Florida Blue
Blue Cross Blue Shield - Medicare
Blue Cross Blue Shield - Florida
Regence Group (Bs-Wa, Bs-Id, Bcbs-Ut, Bcbs-Or)
Cigna
Commercial Insurance Company
CoreSource
Coventry Health Care of Florida, Inc.
First Health (Coventry Health Care)
Government Employees Hospital Association/GEHA
Golden Rule
Harvard Pilgrim Healthcare
Humana
Humana Medicare - PPO
Medical Mutual of Ohio
Medicare
Medicare
Molina Healthcare
MultiPlan
POMCO Group
UHC Choice Plus
United Healthcare
United Healthcare - Choice Plus
WellCare
Wellcare - HMO
WellCare - Medicare
Adhesive Capsulitis
Arm Fracture (incl. Elbow and Shoulder)
Back Pain
Bursitis
Carpal Tunnel Release
Carpal Tunnel Syndrome
Chronic Neck Pain
Chronic Pelvic Pain
Clavicle Fracture
Degenerative Disc Disease
Elbow Fracture and Dislocation Treatment
Enthesopathy of Hip (incl. Trochanteric Bursitis)
Foot and Ankle Fracture and Dislocation Treatment
Foot Fracture
Hand and Wrist Fracture and Dislocation Treatment
Hand Fractures
Herniated Disc Surgery
Hip Fracture & Dislocation Treatment
Internal Derangement of Knee
Intervertebral Disc Herniation
Joint Drainage
Knee Sprain
Lamina Procedures (incl. Laminectomy, Laminoplasty, Laminotomy)
Lateral and Medial Epicondylitis (Tennis and Golf Elbow)
Leg Fracture Above Knee (incl. Hip)
Leg Fracture Below Knee (Include Ankle)
Low Back Pain
Medial Collateral Ligament (MCL) Tear
Myelopathy
Myofascial Trigger Point Injection
Neuroplasty
Osteoarthritis
Osteoarthritis Of Hand Or Wrist
Osteoarthritis of Hip
Osteoarthritis of Hip and Thigh
Osteoarthritis of Knee
Osteoarthritis of Spine
Osteopenia
Patellofemoral Pain Syndrome or Knee Pain
Pathological Spine Fracture
Plantar Fasciitis
Radiculopathy (Not Due to Disc Displacement)
Rib Fracture
Rotator Cuff Tear
Sacrum Disorders
Sciatica (Not Due to Disc Displacement)
Scoliosis
Shoulder Dislocation
Shoulder Fracture And Dislocation Treatment
Shoulder Fracture Treatment
Shoulder Impingement Syndrome
Spinal Stenosis
Spine Deformities
Spine Fracture Treatment
Spine Fractures, Traumatic
Spondylitis
Spondylolisthesis
Steroid Injection
Trigger Finger
Trigger Point Injection