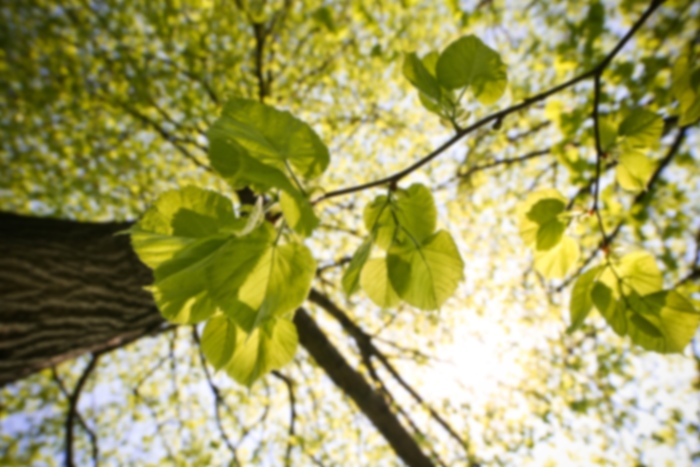 Sayed T Hussain,
MD
Interventional Cardiology
Dr. Hussain is committed to providing you with professional, quality healthcare using his experience and knowledge. As a member of Florida Cardiology PA since 2010, Dr. Hussain is dedicated to utilizing the latest technological methods for treatment, while simultaneously focusing on prevention of cardiovascular diseases. With a strong background as an internist, his effort is to provide balanced care with a holistic approach. You will be evaluated with personal, individualized care. He combines compassion, science and modern technology to provide the best healthcare solution tailored to meet the individual needs of each patient.
Advantra Freedom (Medicare)
Aetna - HMO
Aetna Open Choice - PPO
Aetna - Worker's Compensation
All Florida Ppo, Inc.
American Heritage PPO/Select
Amerigroup
Avmed
BCBSFL PPC
Beech Street (Capp Care)
Blue Cross Blue Shield - Advantage 65
Blue Cross Blue Shield - Health Options
Blue Cross Blue Shield - PPO
Blue Cross Blue Shield - State Employee
Blue Cross Blue Shield Federal - Florida
CCN (Community Care Network)
CHAMPVA
Cigna - HMO
Cigna - PPO
Cigna Great West Healthcare
Coventry Health Care - Florida
Federal Black Lung Benefits Program
First Health/Coventry
Florida First
Florida Health Choices
Florida Health Network
Florida Healthcare Plus
Florida Hospital Healthcare System
Florida Hospital Healthcare System - HMO
Florida Independent Physician's Association
Freedom Health - Medicare HMO
Freedom Healthcare (Medicaid)
Freedom Healthcare (Medicare Advantage)
Galaxy Health Network
Government Employees Hospital Association/GEHA
Group Health Incorporated - GHI
Guardian Resources
HealthSpring (Medicare Advantage)
Humana - PPO
Medicare Advantage - PPO
MultiPlan
National Preferred Provider Network (Nppn)
NYL Preferred Patient Care
One Health Plan
Optimum Healthcare (Medicaid)
Optimum Healthcare (Medicare Advantage)
PHCS (Private Healthcare Systems)
Physicians United Plan - Medicare HMO
Preferred Care Partners
Pro-Net (Providers' Network)
Rockport - Worker's Compensation
Sunshine State Health - Medicare
The Empire Plan
TriCare
Tricare Prime
Tricare/Champus
United Healthcare - HMO
United Healthcare - POS
United Healthcare - PPO
Aneurysm
Aneurysm of Heart
Angina and Acute Coronary Syndrome
Angioplasty
Aortic Aneurysm
Aortic Dissection
Aortic Stenosis
Aortic Valve Disease
Aortic Valve Regurgitation
Aortic Valve Replacements
Arrhythmias (incl. Atrial Fibrillation)
Atrial Fibrillation
Atrial Flutter
Atrial Septal Defect (ASD Repair)
Cardiac Angiography
Cardiac Arrest
Cardiac Catheterization (incl. Coronary Angiography)
Cardiac Electrophysiology
Cardiac Event Monitor
Cardiac Imaging
Cardiac Myocardial Perfusion Imaging
Cardiac Tamponade
Cardiomegaly
Cardiomyopathy
Cardiovascular Diseases
Cardiovascular Enhanced External Counterpulsation - EECP
Cardioversion
Cardioversion, Elective
Cardioverter-Defibrillator or Pacemaker Insertion, Removal or Repair
Carotid Artery Disease
Carotid Artery Stent Placement
Chest CT (incl. Heart and Lungs)
Chronic Pulmonary Heart Diseases (incl. Pulmonary Hypertension)
Congenital Heart Defects
Congenital Heart Disease
Congestive Heart Failure (CHF)
Coronary Angioplasty, Atherectomy and Stent
Coronary Artery Aneurysm
Coronary Artery Disease (CAD)
Coronary Artery Dissection
Coronary Stenting
CT Scan (Computed Tomography)
Echocardiography (Ekg)
Endocarditis
Heart Attack (Acute Myocardial Infarction)
Heart Disease
Heart Murmur
Heart Valve Diseases
Hyperlipidemia
Hypertension
Hypertensive Chronic Kidney Disease
Hypertensive Heart and Chronic Kidney Disease
Hypertensive Heart Disease
Hypotension
Impella Device
Inferior Vena Cava Filter
Mitral Valve Disease
Mitral Valve Regurgitation
Non-Coronary Angioplasty, Atherectomy, and Stenting
Nuclear Stress Testing
Pacemaker Insertion Or Replacement
Pericardial Disease
Peripheral Artery Catheterization
Peripheral Artery Disease
Peripheral Iridotomy
Primary Pulmonary Hypertension
Pulmonary Disease
Pulmonary Hypertension
Pulmonary Valve Disease
Radiofrequency Ablation
Secondary Hypertension
Septal Defect
Symptoms of the Heart
Syncope
Thrombosis
Tilt Testing or Cardiac Event Monitors
Tricuspid Valve Disease
Vascular Disease
Vascular Duplex Ultrasonography and Plethysmography
Vein Diseases