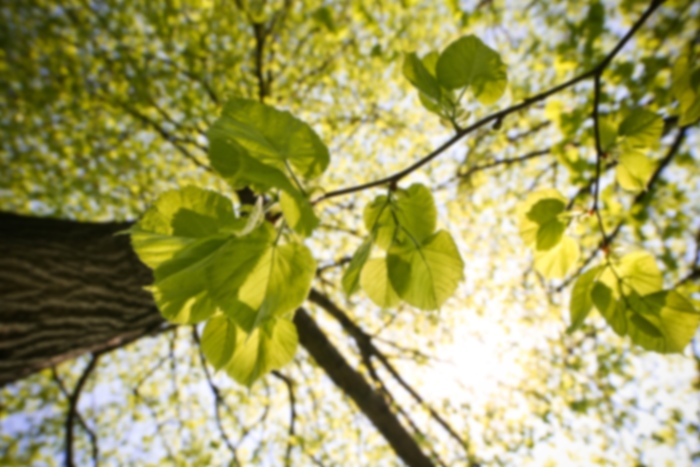 Scott S Gordon,
MD
Orthopaedic Surgery
Dr. Scott Gordon received his medical degree from the New York Medical College in Valhalla in 1978. He also holds a Master's Degree in engineering from the Rensselaer Polytechnic Institute in Troy, New York. Continuing at the New York Medical College, he served a four year residency in orthopaedic surgery from 1983-1987 before moving to Kissimmee. He is a diplomate of the American Board of Orthopaedic Surgery, and a Fellow of the American Academy of Orthopaedic Surgeons. Dr. Gordon holds a certificate of added qualifications in hand surgery and is a member of the American Society for Surgery of the Hand.
Aetna
Avmed
Bakery & Confectionary Union Plan
Blue Cross Blue Shield
Blue Cross Blue Shield
Blue Cross Blue Shield Federal - Florida
Regence Group (Bs-Wa, Bs-Id, Bcbs-Ut, Bcbs-Or)
Cigna
Cigna - Open Access Plus
Commercial Insurance Company
CoreSource
Coventry Health Care of Florida, Inc.
First Health (Coventry Health Care)
Government Employees Hospital Association/GEHA
Golden Rule
Humana
Humana Medicare - PPO
Mail Handlers Benefit Plan (MHBP)
Medicaid of Florida
Medical Mutual of Ohio
Molina Healthcare
POMCO Group
Staywell Medicaid
Medicare
United Healthcare
United Healthcare - HMO
United Healthcare - AARP - Medicare Complete
WellCare
Wellcare - HMO
WellCare - Medicare
Adhesive Capsulitis
Ankle Sprain and Achilles Tendon Sprain or Rupture
Arm Fracture (incl. Elbow and Shoulder)
Back Pain
Basilar Thumb Arthritis
Bursitis
Carpal Tunnel Release
Carpal Tunnel Syndrome
Chronic Neck Pain
Complications Of Joint Prosthesis
De Quervain's Disease
De Quervain's Release
Debridement of Bone
Degenerative Disc Disease
Dupuytren's Contracture
Elbow Fracture & Dislocation Treatment
Elbow Replacement
Elbow Sprain
Elbow Tenotomy
Foot Fracture
Fracture of Hand (include fingers)
Ganglion Cysts
Gout
Hand and Wrist Fracture and Dislocation Treatment
Hand and Wrist Fracture Treatment, Closed
Hand Fracture
Intervertebral Disc Herniation
Joint Drainage
Knee Arthroscopy
Knee Dislocation (incl. Meniscal Tear)
Lamina Procedures (incl. Laminectomy, Laminoplasty, Laminotomy)
Lateral and Medial Epicondylitis (Tennis and Golf Elbow)
Leg Fracture Above Knee (incl. Hip)
Leg Fracture Below Knee (incl. Ankle)
Myofascial Trigger Point Injection
Neuroplasty
Non-Unions and Malunions of Fractures
Osteoarthritis
Osteoarthritis Of Hand Or Wrist
Osteoarthritis Of Hands
Osteoarthritis of Hip
Osteoarthritis of Knee
Osteoarthritis of Spine
Patellofemoral Pain Syndrome or Knee Pain
Plantar Fasciitis
Pseudoarthrosis
Radiculopathy (Not Due to Disc Displacement)
Resection or Ablation of Bone Tumor, Partial or Complete Resection of Bone
Rheumatoid Arthritis
Rotator Cuff Tear
Shoulder Fracture And Dislocation Treatment
Shoulder Impingement Syndrome
Soft Tissue Sarcoma
Spinal Stenosis
Sprains and Strains (incl. Muscle Tear)
Steroid Injection
Systemic Lupus Erythematosus (SLE)
Systemic Sclerosis
Tendon Transfer
Trigger Finger
Trigger Finger Release
Wrist
Wrist Fusion
Wrist Replacement
Freedom Health - Medicare HMO
Molina Healthcare
United Healthcare (Golden Rule, Oxford, NHP, HYGEIA, AARP)
United Healthcare - HMO
Wellcare Medicaid HMO
Adhesive Capsulitis
Ankle Sprain and Achilles Tendon Sprain or Rupture
Arm Fracture (incl. Elbow and Shoulder)
Back Pain
Basilar Thumb Arthritis
Bursitis
Carpal Tunnel Release
Carpal Tunnel Syndrome
Chronic Neck Pain
Complications Of Joint Prosthesis
De Quervain's Disease
De Quervain's Release
Debridement of Bone
Degenerative Disc Disease
Dupuytren's Contracture
Elbow Fracture & Dislocation Treatment
Elbow Replacement
Elbow Sprain
Elbow Tenotomy
Foot Fracture
Fracture of Hand (include fingers)
Ganglion Cysts
Gout
Hand and Wrist Fracture and Dislocation Treatment
Hand and Wrist Fracture Treatment, Closed
Hand Fracture
Intervertebral Disc Herniation
Joint Drainage
Knee Arthroscopy
Knee Dislocation (incl. Meniscal Tear)
Lamina Procedures (incl. Laminectomy, Laminoplasty, Laminotomy)
Lateral and Medial Epicondylitis (Tennis and Golf Elbow)
Leg Fracture Above Knee (incl. Hip)
Leg Fracture Below Knee (incl. Ankle)
Myofascial Trigger Point Injection
Neuroplasty
Non-Unions and Malunions of Fractures
Osteoarthritis
Osteoarthritis Of Hand Or Wrist
Osteoarthritis Of Hands
Osteoarthritis of Hip
Osteoarthritis of Knee
Osteoarthritis of Spine
Patellofemoral Pain Syndrome or Knee Pain
Plantar Fasciitis
Pseudoarthrosis
Radiculopathy (Not Due to Disc Displacement)
Resection or Ablation of Bone Tumor, Partial or Complete Resection of Bone
Rheumatoid Arthritis
Rotator Cuff Tear
Shoulder Fracture And Dislocation Treatment
Shoulder Impingement Syndrome
Soft Tissue Sarcoma
Spinal Stenosis
Sprains and Strains (incl. Muscle Tear)
Steroid Injection
Systemic Lupus Erythematosus (SLE)
Systemic Sclerosis
Tendon Transfer
Trigger Finger
Trigger Finger Release
Wrist
Wrist Fusion
Wrist Replacement